Survey Junkie is a popular paid survey site. But does Survey Junkie work in Australia and is it worth signing up? I registered with Survey Junkie to see how much money I could make. Here is what I found.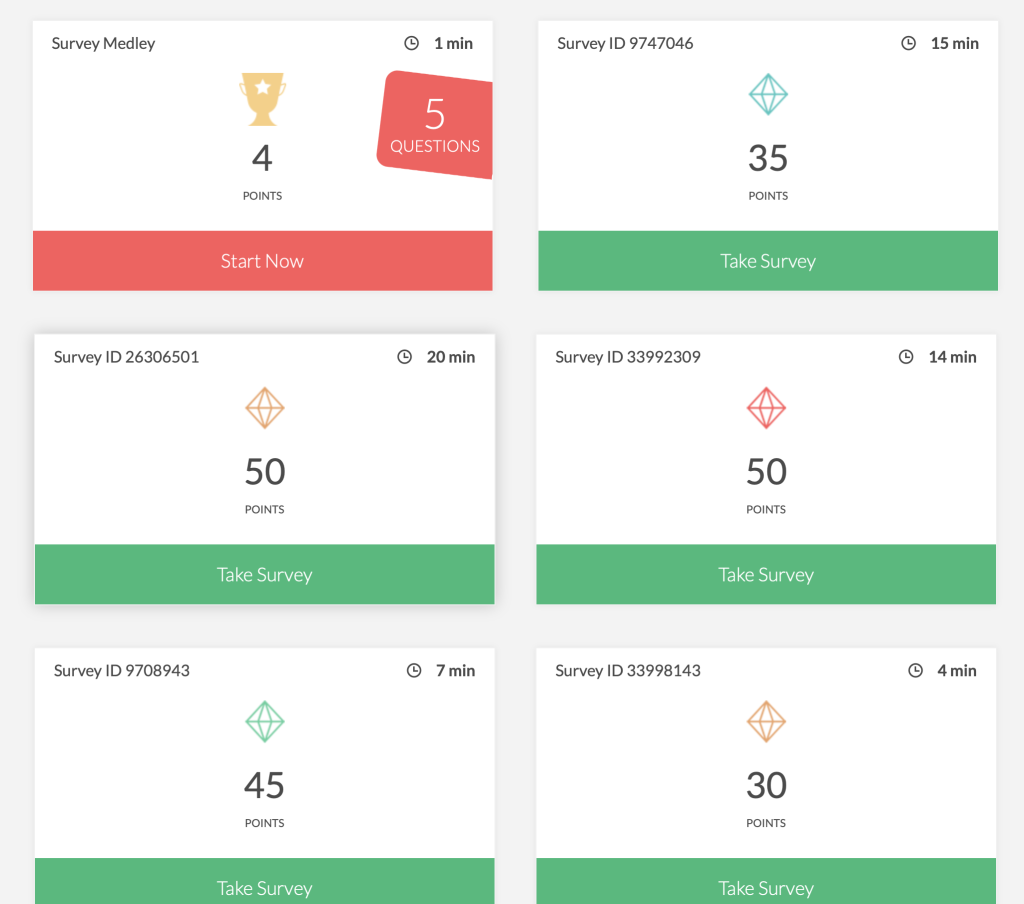 Pros – What I like about Survey Junkie
Here's what I like about Survey Junkie:
Well Known Survey Site
Survey Junkie has been around for a long time. It is a well established survey site and has millions of users around the world. I'm more inclined to sign up and use established sites as I know they will continue to operate and are legit.
Confirmed Payouts
I signed up to Survey Junkie, completed a number of surveys and I was able to successfully cashout my earnings. So I can confirm that SurveyJunkie does indeed pay and they do make payouts to Australians.
Cons – What I don't Like about Survey Junkie
Survey Junkie isn't Australian
Survey Junkie isn't a local Australian survey site. It is mainly targeted towards U.S users. While I did find there were many local surveys that could be completed through SurveyJunkie, I did also find I was being redirected to surveys that clearly weren't meant for Australians.
Lots of Screening Questions
When completing surveys on an app like PureProfile, I usually have to answer a short set of screening questions to verify that I'm a human and paying attention. This isn't a big deal. But on Survey Junkie I was having to answer multiple sets of screening questions for each survey. So before I even started completing a paid survey I had already wasted 5 minutes on just verification questions.
I'm guessing that SurveyJunkie sees a lot of fraudulent answers.
Points instead of Dollars
I prefer when a survey sites shows how much you'll earn in dollars rather than points. On Survey Junkie you earn points which can be redeemed for rewards. Thankfully the exchange is simple (1 point = $0.01).
Limited Withdraw Options
In Australia SurveyJunkie only supports cashing out your earnings to PayPal. If you're looking to earn Gift Cards or washout direct to your bank account, I would use an alternative survey site.
Lower Paying Surveys
On PureProfile and Qmee I can get paid around $3-4 per survey. And I usually don't bother completing the surveys which pay less than that. On SurveyJunkie the average payout working out to be around $0.50 per survey. So in my experience Survey Junkie doesn't pay as much as other survey sites in Australia.
Is Survey Junkie Legit?
Survey Junkie is a legit survey site. I signed up to Survey Junkie to see if it works in Australia. I was able to sign up, verify my account, complete surveys and successfully complete a payout.
My Survey Junkie Review
While Survey Junkie does work in Australia I found it didn't pay as well as some other Australian Paid Survey sites. I also found I was getting annoyed more using Survey Junkie do a combination of poor quality surveys (that weren't targeted) and an endless number of verification questions before each survey.
If you're looking to make money from paid surveys in Australia, I would recommend joining an alternative first and use SurveyJunkie as a backup. You can always use multiple paid survey sites at the same time.
You need to earn 500 points which is equivalent to $5 to withdraw your earnings in Australia.
In Australia you can only withdraw your earnings to PayPal. In the U.S Survey Junkie supports Bank and Gift Card withdrawals.
The Best Survey Junkie Alternatives in Australia
I've found these to be the best Survey Junkie alternatives for Australians:
PureProfile
PureProfile is my favourite paid survey site in Australia. It's my number 1 money making survey site as well. It has a great range of surveys and I've found I've been able to consistently make around $20 per day.
Qmee
Qmee is my second favourite Australian survey site. While it doesn't quite pay as much as PureProfile, it still pays very well. It also has super quick payouts. I found I can request payment and have it almost instantly appear in my PayPal account. Check out my Qmee review here.