Qmee is one of my favourite survey sites for making a little extra money online. It works great in Australia and I've found it to be one of the highest paying survey sites. Here's my full Qmee review:
Is Qmee Legit?
Yes! Qmee is a legit survey site and a legit way to make money online. Qmee pays you to participate in market research surveys. I've been using Qmee for over 2 years and I've successfully cashed out my earnings many times. So I can confirm that Qmee is a legit survey app.
How Much Money can you make with Qmee
Each survey on Qmee pays between $0.10-$4. Sometimes you may come across higher paying surveys. The amount you get paid is usually tied to the length of the survey. Longer surveys will pay more.
It's not too difficult to make around $20 per day. After that it gets harder as you'll run out of high paying surveys to complete.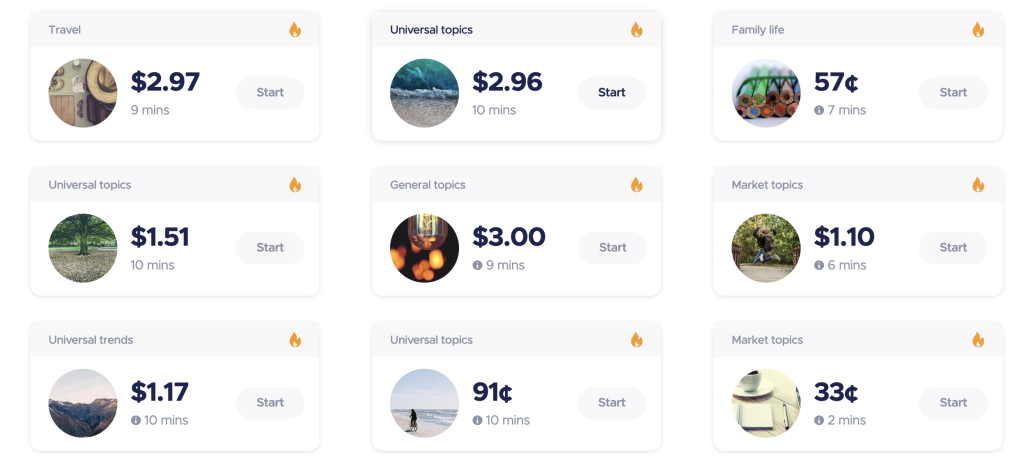 Why I like Qmee over other Survey Apps
Streak Bonus – If you complete surveys on Qmee 5 days in a row, you'll start earning a streak bonus. This will pay you 10% more per survey. It makes a big difference to your overall earnings.
Super Fast Payouts – I've found that Qmee has the fastest payouts of any online survey site available in Australia. Money gets paid into my PayPal account with a few minutes of me withdrawing. If you need a little bit of extra cash fast, this is a legit way to earn it.
High Paying Surveys – In my testing I've found qmee to be one of the highest paying survey sites in Australia.
Cashback – You can earn cashback from your online shopping, although I prefer to use Cashrewards for this purpose which is based in Australia.
Is Qmee worth Using – My Review
While I prefer to make money from things like blogging, if I ever need a little extra cash on the side, survey apps do work well. It can be pretty boring completing surveys, so I often do them while watching tv at the same time.
You won't get rich from completing surveys for money, but it's good to make around $20 a day. The amount you make depend on whether there are enough surveys for you to take and how much time you can spare. I often just check into Qmee each day to see if there are high paying surveys to complete.
Is Qmee Safe to Use?
Qmee does a good job of filtering out surveys that look dodgy. In general, never give you personally identifying information in a survey. You should never need to enter an email address, phone number of address. Pretty much every survey should be completely anonymous.
The Best Qmee Alternatives
If you're looking for survey apps like Qmee then I recommend these:
PureProfile – Has some of the highest paying surveys in Australia. I make the most money through PureProfile.
OctopusGroup – It doesn't offer many surveys (they'll email you when a survey is available) compared to Qmee, but they do pay really well. It's worth joining to get the odd high paying survey.
You can use multiple survey apps. Sometimes there is an overlap in surveys, but you won't be able to take the same survey twice on different apps.