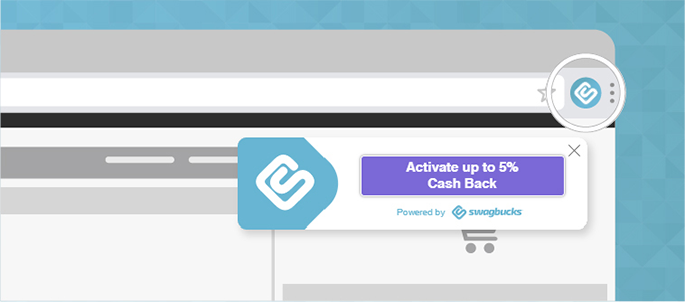 Looking to get save some money on your online shopping purchases?  Well with the new Swagbutton from rewards company: Swagbucks you will automatically get cashback on online shopping purchases just by installing a chrome extension.
Getting Cashback
The Swagbutton is a Google Chrome Extension that you install in your browser.  When you visit a site that supports Cash back it'll let you know.  There are literally thousands of online stores that are supported.  These include eBay, ASOS, Myer, Bonds and many more.  Swagbucks is an international site, but I found that there were dozens of local online stores supported.

When you make a purchase with the Swagbutton installed you'll receive a small cashback reward.  This could be as little as 1% or as high as 5%.  You're basically getting everything online through these stores at a discount.
You get paid in Swagbucks – which are reward points.  They can be redeemed for cash or for Gift Cards.  Cash is paid out through PayPal.  The gift card range is very extensive and includes Coles, Amazon, Starbucks, David Jones, Steam and many more.
The Swagbutton only works on Google Chrome.  And it's only for desktop browsers.  You can still get cash back through swagbucks using your mobile, but the convenient button only works on the desktop.
Never miss a coupon code
The other benefit of using the Swagbutton is that it will automatically find and input coupon codes for you.  Before checking out online, I also search for coupon codes, but now this extension can do it for me.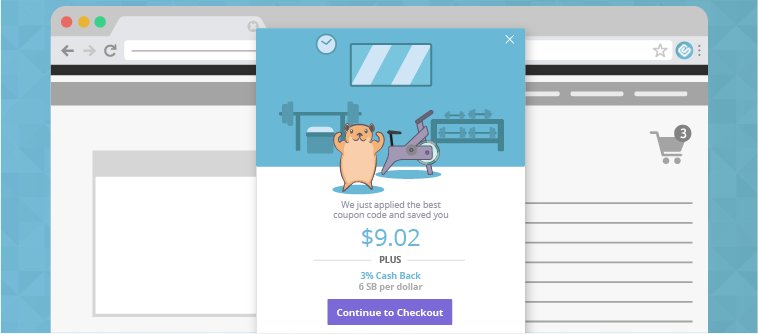 How to Get Cashback
Swagbucks is currently running a promotion where you get 50 swagbucks (that's the equivalent of $0.50) just for installing the button.  Here is how to start getting cash back and take advantage of the bonus offer.
Sign up to install the Swagbutton here (signing up is free and takes 2 minutes max).
Shop like you regularly would
Swagbucks will automatically be credited to your account
Redeem Swagbucks for cash or gift cards.
If you shop online, you may as well use the Swagbutton.  There is no downside.  You'll end up saving money shopping at many of the shops you probably already shop at.  This is a great little hack to save just that little bit extra.  While 1-5% of your online shopping purchases doesn't sound huge, it could end up saving you hundreds of dollars over the course of a year.
Earning more with Swagbucks
As well as getting cashback, Swagbucks has a number of other ways to earn rewards as well.  You can get rewarded for searching – it's powered by Google, but you get bonus rewards for every search you make, filling out surveys, trying out apps and much more.  If you're looking to make a little extra income on the side, then Swagbucks is one of my top picks.  Anyone can sign up and start earning within a couple of minutes.  You don't earn very much but overtime it really starts to add up.