Profit Accumulator is a popular Matched Betting site. But does it work in Australia? And are there better options for Australians looking to start making money online from matched betting? Here's my guide to using Profit Accumulator in Australia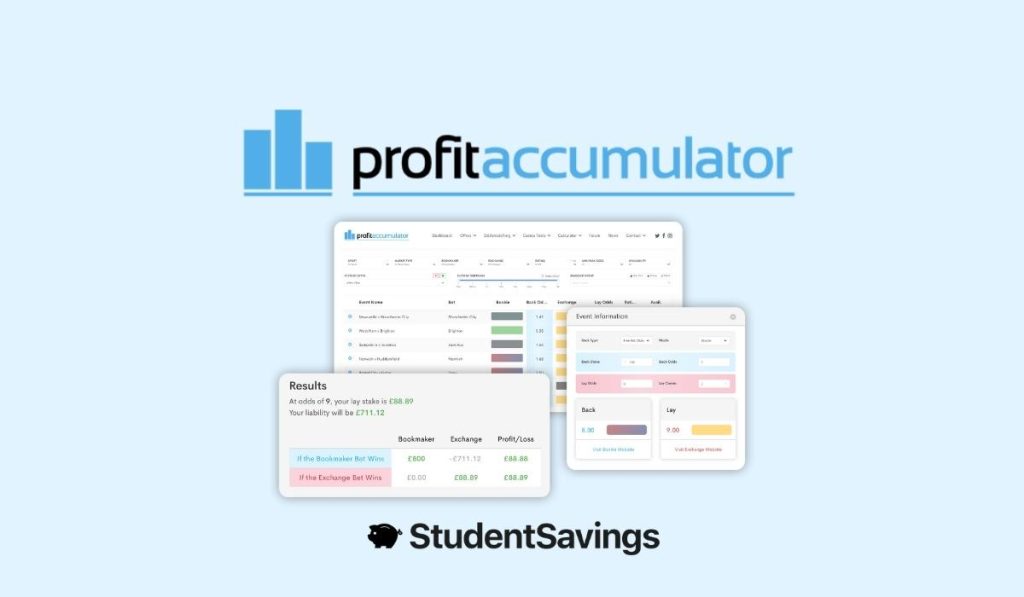 Does Profit Accumulator Work in Australia
Profit Accumulator is a UK matched betting site. This means that the offers that it lists are designed for UK customers. Currently Profit Accumulator doesn't offer an Australian version of the site. Most UK betting sites won't be available to Australian users and you also won't get the bonus offers in Australia.
So in summary, Profit Accumulator doesn't work well in Australia and I wouldn't recommend joining.
The Best Profit Accumulator Alternative in Australia
If you're looking to get into making money with Matched Betting I would recommend joining BonusBank instead of ProfitAccumulator. Here's why:
BonusBank is the leading matched betting site in Australia. They have many of the same features as ProfitAccumulator but it's built for Australians. This means Bonusbank features offers from Australian bookies.
BonusBank has many of the same features you'll find on ProfitAccumulator. There is a section listing offers, calculators, members only group and detailed how-to guides. So while you can use ProfitAccumulator to learn about matched betting, you won't find any Australian specific content like you do on BonusBank.
One of ProfitAccumulators greatest features is how well it's designed. BonusBank is quite as pretty and I've found the calculators to be slightly more confusing. But once you get the hang of things it shouldn't be a big issue.
Find out more about BonusBank here
Can you Make Money from Matched Betting in Australia
I signed up to BonusBank to test out matched betting. I wrote a full Bonusbank review here. I found that I was able to make money from matched betting in Australia.
I did find that it took quite a learning curve to understand all the concepts. They are all explained in the BonusBank site but it does take quite a bit of time to go through. I also found there was a limit to the amount I was able to make and I was limited by the number of offers that were available.
So while you can make money from Matched Betting I don't think you'll be able to generate anywhere near a full-time income from it. I think it's more realistic to make $100 or so each week.
The UK has more bookies than Australia does. So I imagine the number of offers available in the UK is slightly higher as well. This means you could probably make more money. But judging by other users results on BonusBank there are still lots of available opportunities for matched betting in Australia.