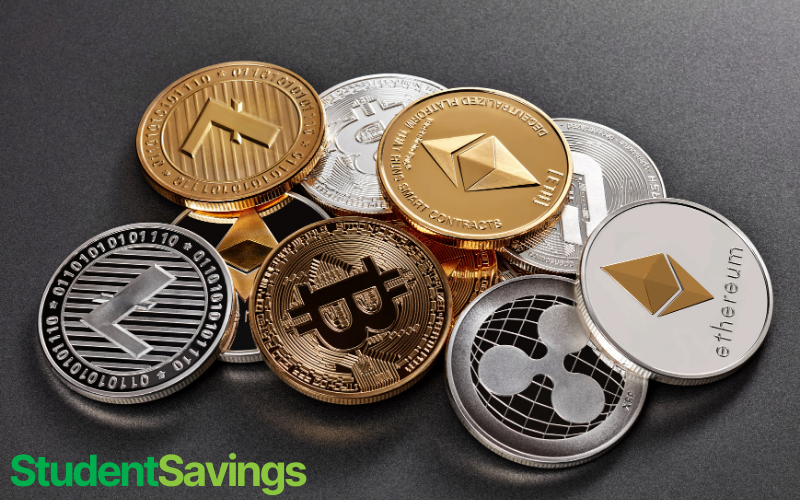 The price of Bitcoin recently hit an all time high.  If you've previously invested in Bitcoin, then you might be thinking about cashing out your Bitcoin and hopefully taking quite a big profit! So what's the best way to sell Bitcoin in Australia?
I'm going to show you the cheapest and easiest way to sell Bitcoin in Australia.  This means you'll lose less money to fees and keep more of your profits!
The Cheapest and Easiest Way to Sell your Bitcoin
CoinSpot is a secure, trusted and easy way to sell your Bitcoin in Australia.  If you use the "Markets" feature, it is also one of the cheapest places to sell Bitcoin.    When you use the Markets feature on CoinSpot the fee is just 0.1%!
Here is how to Sell Bitcoin via the Market on CoinSpot
Transfer your Bitcoin to CoinSpot (Click wallets > open btc wallet > receive btc)
Visit the Markets page and then click "View BTC Market"
Scroll down to the "Sell BTC" Section.
Enter the amount of Bitcoin you want to sell
Enter the price/rate you want to sell it for
Click Sell
This will list an order on the exchange.  If there is a matching order then it will get fulfilled instantly.    If there isn't it will get fulfilled when a buyer wants to buy bitcoin at the price you are selling it for.  You can always cancel an order and adjust the price if it's not getting fulfilled.    There are no fees to cancel and order.
How to get your Cash
Once you've sold your BTC you can then withdraw the AUD to your bank account.  I've found that withdrawals on CoinSpot usually happen on the same day.  If you withdraw before lunch, the money will be in your bank account in the evening.  Obviously depending on your bank this process might be a little slower.
CoinSpot vs BTCMarkets
BTCMarkets is another popular exchange in Australia.  However it is more expensive:
BTCMarkets Fee – 0.85% on BTC/AUD
Coinspot Fee – 0.1% on BTC/AUD
As you can see, you'll save a fortune on fees through CoinSpot.  Remember that Coinspot has instant trading and market trading.  The 0.1% fee is only for the market trading.  So make sure you sell your Bitcoin through the Markets page.
Selling Bitcoin on Coinbase
If you bought bitcoin on Coinbase in Australia, then unfortunately won't be able to sell it through Coinbase.  This is because Coinbase only supports buying crypto in Australia.
It's easy to send Bitcoin from Coinbase to CoinSpot.  Just grab your wallet address from CoinSpot (Wallets > Open BTC Wallet > Receive BTC).  You can then send Bitcoin from Coinbase to this address.  You will pay a fee.  This fee varies and it depends on how busy the Bitcoin network is.
Once the Bitcoin arrives at Coinspot (~5 mins to 1 hour), you can cashout your Bitcoin to AUD.
Remember your Tax
Don't forget the selling Bitcoin could be a taxable event in Australia.  I'm not an accountant, so it's important you seek proper tax advice from an accountant who knows about crypto.
I use the Koinly app to calculate capital gains tax on my crypto investments.  It supports The Australian tax system and it also supports Australian crypto exchanges.    The ATO works with Australian crypto exchanges and knows if you've sold crypto.