Before signing up to Airalo, make sure you use this Airalo referral code to get $3 free credit towards your international travel sim.
If you're travelling overseas and still want to use your mobile phone, you should get an Airalo e-sim. You'll save a fortune on international roaming fees and you'll still be able to use your phone for things like web browsing, maps, uber, YouTube etc!
Airalo Referral Code
| | |
| --- | --- |
| Airalo Referral Code | ANTHON1647 |
Here's how to claim your $3 bonus when you sign up to Airalo:
Visit this link or Download the App
Make sure you enter the code: ANTHON1647
That's it! $3 worth of credit will be added to your account.
You can use your free credit to purchase an international travel e-sim.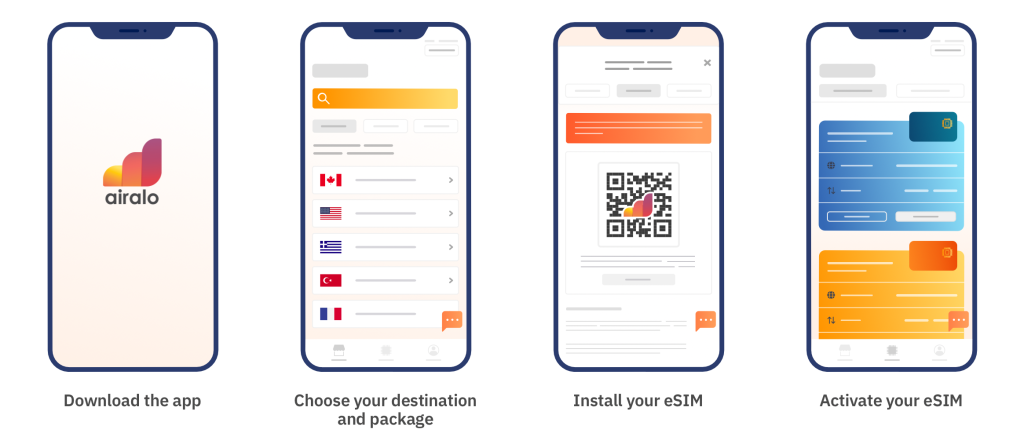 What is Airalo?
Airalo is an eSim App and Store. Modern mobile phones, like recent iPhones support a technology called eSim. This tech lets you add a digital SIM card to your phone. In the past, if you wanted an international sim car, you'd need to swap out your physical SIM card with a new international one. Now, all you need to do is install an app and it will add the eSim to your phone. Both your existing SIM and eSIM can be used at the same time!
So why use an eSim? When you travel your mobile provider will charge you international roaming fees if you use your mobile phone. Cheap providers like Aldi Mobile, have terrible international roaming fees. You could be charged $10+ just to use Maps!
If you use an eSim you can use a local mobile provider. There are international eSims for pretty much every region. These eSIMs have cheap data plans so you can still use your phone for things like Maps, web browsing, instagram, YouTube and more.

For example if you travel to Bali you can pay just $11 to get 3GB of data. More than enough for getting around with your mobile.
Why I like Airalo
Here's why I use Airalo when I travel overseas:
App Based – Just install an App on your iPhone or Android device. It will install the eSIM for you.
Cheap Data – Stop paying ridiculously high data costs that Australian networks charge when you're travelling overseas. Now you can get GB's worth of data for just a few dollars.
Worldwide Plans – Airalo has plans from networks all over the world. You can get plans for individual countries or if you're travelling across an entire region you can get regional plans. You can even get a worldwide travel sim
No need to Swap SIMS – I was always worried I would lose my original SIM card when I swapped it out for my travel SIM. Now I can leave my SIM in my phone.
Instant Access – You don't need to wait for a travel sim to get posted to you. You can sign up for an international roaming plan instantly.
No Hidden Fees – Mobile providers are notorious for hiding fees related to international roaming. With Airalo it's 100% prepaid. So what you pay is what you get. No surprises that will end up costing you a fortune!