Cashrewards is a popular Australian cashback site and my favourite way to earn cashback online. Before you sign up, make sure you take advantage of this Cashrewards promo code to get a bonus $10 when you join!
The great thing about Cashrewards is you can earn cashback for both online and in store purchases. If you haven't signed up for Cashrewards, you're potentially missing out on free money for shopping like you regularly shop!
Cashrewards Promo Code: Get $10 Free
Here is how to get a bonus $10 when you join Cashrewards using the latest promo code for 2023:
Link your card (for in store purchases. This is optional)
Shop like you regularly shop online and in store – but make sure you click through to each online store from the Cashrewards website.
You'll earn a bonus $10 when you've made a transaction of $20 or more
CashRewards $10 Bonus Promo Details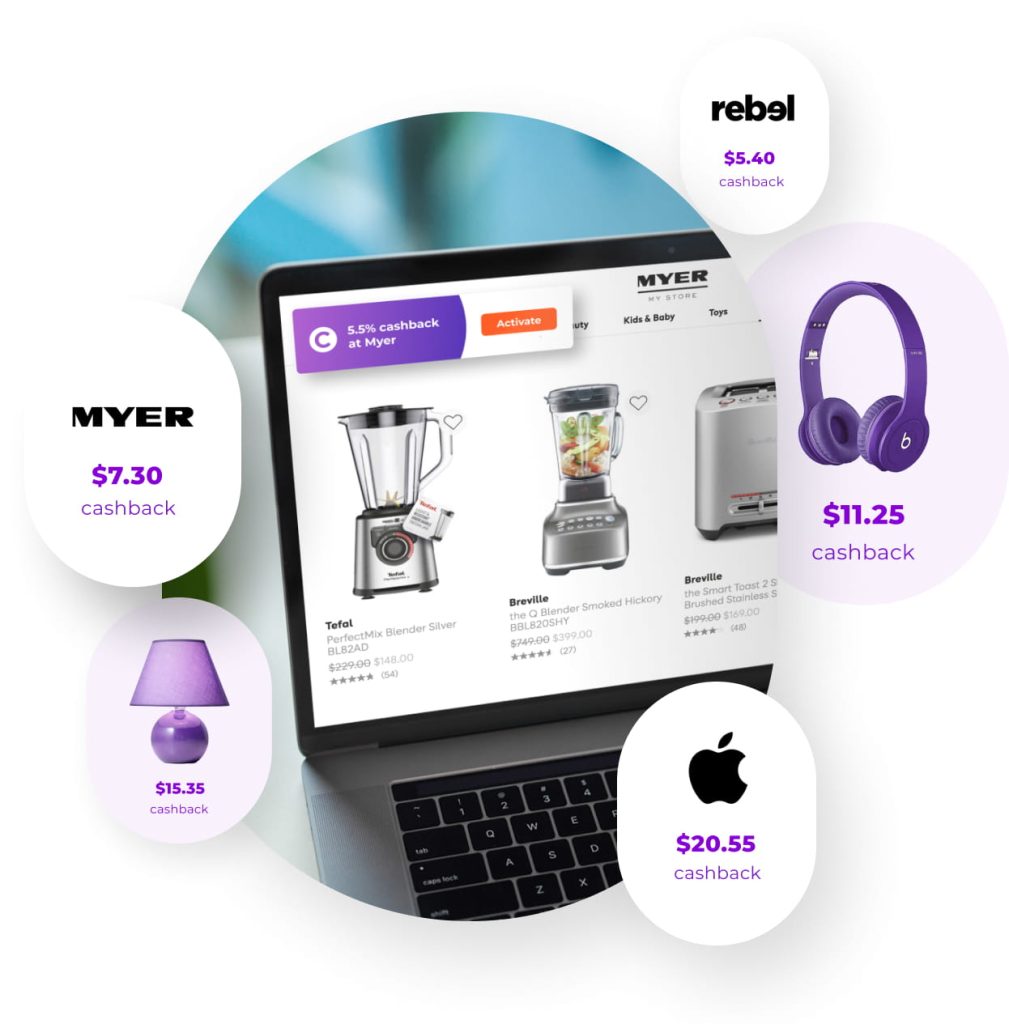 What is Cashrewards
Cashrewards is an online cashback site for Australians. When you shop at stores online, you'll earn a little bit of cashback every time you checkout. Cashrewards currently supports over 1200 stores in Australia and a number of popular overseas stores. More recently Cashrewards has started offering in-store rewards as well. All you have to do is link your debit card.
CashRewards FAQ
When will I receive my Cashrewards Promo Bonus?
You need to make a qualifying purchase of $20 or more to claim your bonus. The next time you shop online, just make sure you visit CashRewards first to see if you can earn cashback. Make sure you click through to the online store from the website or app and shop like you regularly do. If your purchase is more than $20 you'll qualify for he promo.
Can you use Cashrewards in Store?
Yes, after signing up to Cashrewards, securely link your eftpos, visa or mastercard and Cashrewards can also track your in-store purchases for cashback.
How does Cashrewards make money?
When you click through to an online retailer from the website or app, Cashrewards will make a small commission for referring you to that store.
Where does Cashrewards work?
I've found that pretty much all the major Australian online stores are supported by Cashrewards. These include Amazon, The Iconic, Apple, Myer and many more.
Why use Cashrewards
There really is no good reason to not use Cashrewards! You are basically getting a little bit of extra cash for doing what you already do online. And it can really add up. I used cashback for booking travel (pre covid days) and managed to get hundreds of dollars back on my trip. I find that over the course of a year I can make a few hundred dollars worth of cashback from my existing online and in-store shopping.
How to Use Cashrewards
Here is how to get cashback on your online shopping by using Cashrewards:
Before shopping online, visit cash rewards to see if they support the store.
Make sure you click through to the store from the Cashrewards website. This makes sure they can track your purchase.
Shop like you regularly would! After you checkout you'll see the transaction show up in your cashrewards account
Here is how to get cashback on your in store purchases:
Link your Visa or MasterCard (debit or credit). This allows Cashrewards to track your purchases
Check the Cashrewards site to see what stores they support.
Shop!
Looking for more Cashback? Shopback is another Australian Cashback site. Get $5 free when you join using this Shopback referral code.