Here's a 2021 referral code for The Australian neo-bank 86400.  If you've been thinking about signing up, make sure you take advantage of this 86400 referral code (NYVN6PP) to get a bonus $10, just for joining!
If you're looking for a bank that pays great interest on your savings, has support for Apple Pay and Google Wallet, and has a really easy to use app, then 86400 might be for you:
86400 Referral Code – Get $10
Here is how to get $10 free on 86400:
Download the 86400 app on the App Store.
When signing up enter the referral code: NYVN6PP
When you make your first card purchase using your new card you'll receive the bonus
Why use 86400?
86400 is one of a few new neo-banks that have launched in recent years.  For a long time, banking in Australia has been dominated by the "big 4".  But things are starting to change.  These new banks offer more competitive features.   With more competition hopefully we'll start to see some more innovation. The Australian financial sector needs it!
No monthly fees – you won't be charged a monthly fee for having a bank account.  Most of the major banks charge a fee for having an everyday account.  If you are paying fees, it's worth switching.
Higher interest rates on savings – 86400 currently pays 1.20% interest on your savings.  The only catch is you need to deposit $1000 a month into any of your 86400 accounts.  The easiest way to do this is depositing your pay into your new 86400 account.
Support for Newer Payment methods – 86400 supports payments like Apple Pay.    Expect neo-banks to innovate much faster than traditional banks.
Excellent App – If you're sick and tired of the digital banking interface of your traditional bank, then using a neo-bank might be for you.  86400 has a pretty good app.  It's much easier to use than some of the horrible apps put out by the traditional banks.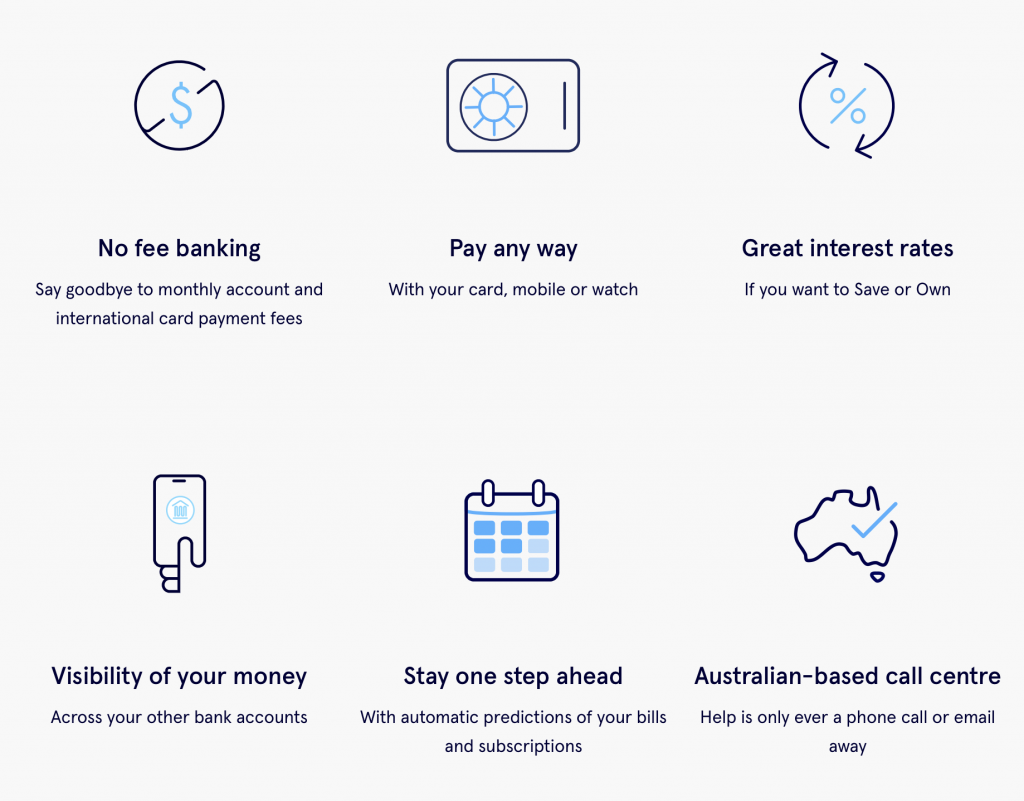 Is 86400 Safe to use?
Yes.  86400 is covered by the same government insurance scheme as the larger banks.  That means if anything was to happen, up to $250,000 of your deposits is covered.  The same as any other bank in Australia.
And not just anyone can start a bank in Australia.  The process companies have to go through is tough.  This is to ensure that banks in Australia can be trusted and won't just collapse.    86400 is as safe and secure to use as any other bank in Australia.