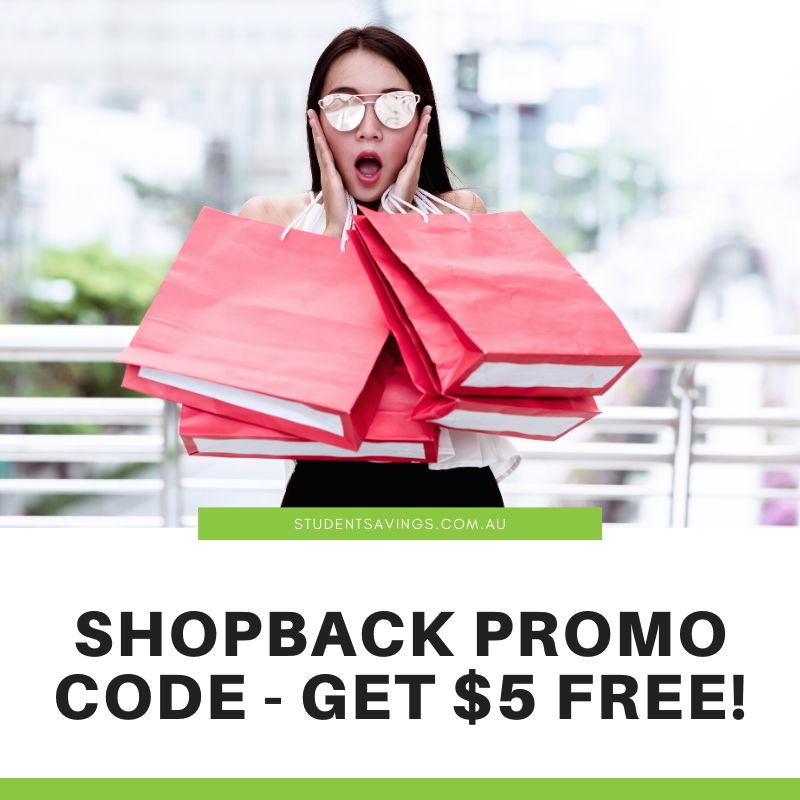 Shopback is a cashback site for online shopping.  Basically if you click-through to an online shopping site using Shopback, they'll give you anywhere from 0.1%-15% cashback on your purchases.  If you are thinking of joining Shopback, here is how you can get $5 free using a promo code.
Shopback Referral Code – Get $5 Free
Here is how to get a bonus $5 when you signup to Shopback
Signup to Shopback using this link (or enter the code: AccJhmGCaab )
Make an online purchase of $20 anywhere that shopback is supported
You'll get a $5 bonus!
You don't need to signup and go shopping right away.  Just remember to use Shopback the next time you're buying something online.
Why you should use Shopback
If you're looking to save a little extra money, then Shopback is definitely something you should use.  You're basically get something for nothing!  These days pretty much everyone does some online shopping.  And you may as well get a little cashback when do.  Just make sure you don't go "shopping mad" after signing up to Shopback as you might end up spending more than your usually do.

Shopback supports a large number of Australian and international stores.  All the popular ones are there including Amazon, The Iconic, Asos and many more.  I recently used it when I was booking hotels for my holiday.  I ended up getting back over $200 from my hotel bookings.
There really is no downside to using Shopback – you just need to remember to visit the site before you checkout at your favourite stores.
The best Shopback Alternatives
There are a couple of other Shopback alternatives that I use:
Cashrewards – The best Shopback alternative in Australia is Cashrewards.  What makes Cashrewards unique is that you can earn cashback on in-store purchases as well as online purchases.  I use both Shopback and Cashrewards as I find they have different cashback rates on different stores.
Raiz – They have a product called Raiz Rewards.  You get cashback deposited directly into your Raiz investment account.  They don't support as many stores as ShopBack, so I use both.  Having the money put directly into your investment account means you'll probably save it, instead of just spending it.
Swagbucks – This is a popular online reward site.  I use it to make money from online surveys.  But they also have a cashback feature.  If you shop on international sites they offer a good range that aren't supported by other cashback programs.  You can cashout are cashback in the form of PayPal or Gift Cards.
Looking for more free money?
Here are some of the best offers for 2020:
Let me know in the comments if you've used Shopback – how have you been finding it?
I've updated this post with the latest Shopback referral code for 2021.