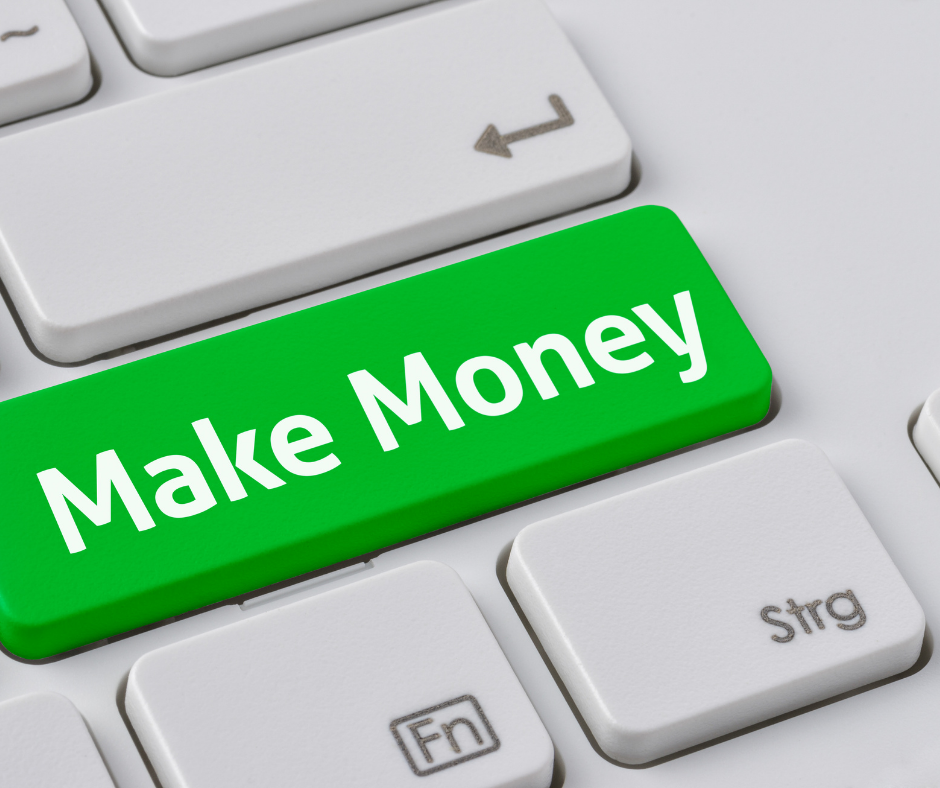 Are you looking for ways to make a little extra cash?  Here are my favourite ways to make money online that don't take a lot of time.  While you most likely won't get rich doing any of the following, every little dollar helps.  Especially if money is invested for the long term!
Complete Surveys
Surveys are an easy way to make money online.  Completing a survey pays anywhere from $0.20 to $5.  Usually the longer the survey the more it pays.  But I've come across some surveys that only take 5 minutes to complete and pay more than $1.
What I like about surveys is you can complete them in your spare time.  I often do them while watching tv.
Here are the top survey sites in Australia:
Qmee – Offers instant cash payouts to PayPal, with no minimum amount needed.  So you can get access to your cash quickly.
Octopus Group – The highest paying survey site in Australia.  You'll find the most $5+ surveys on this site.  However there are only a few surveys at a time.
Swagbucks – A hugely popular survey site.  Works pretty well in Australia.  Has the most surveys, but you'll get screened out of many of them.  This can be annoying, but it's still worth joining.
I recommend using more than one survey site as each site has different surveys from different companies.
Sell your Skills on Fiverr
Fiverr is a community for people to sell their services.  This could be anything from Graphic design, copy writing, video editing, resume help etc etc.  Some people make a full time living from Fiverr.  But it's also great for just picking up the odd job to boost your income.
The best way to find out what sort of things you can sell is to browse through the site and see what other people are offering.
Take Advantage of Sign up Bonuses
Did you know you can earn a referral bonus when you sign up to various apps.  You'll usually get around $5 for signing up, and each apps has different conditions.  I wouldn't bother signing up to these apps unless you actually plan on using them.  But it is a really easy way to get a little extra bonus cash.
Cryptocurrency
Coinbase, a popular crypto site, will pay you to learn more about crypto.  All you have to do is signup to Coinbase, watch a video explainer and then answer an easy question.  You a small amount for each question you answer.  Currently you can earn over $115 on Coinbase.
This crypto can instantly be sold for AUD and withdrawn to your bank account.
Get Cashback
Did you know you can get cashback on your regular purchases.  Many people aren't aware that sites like Cashrewards and Shopback will give you cashback when you shop online or in store.
While this isn't a way to make extra income, it is a good way to save money on shopping that you are already doing.  The only downside is you do need to wait a few weeks to get the cashback.
Currently my favourite Cashback site in Australia is Cashrewards.  Unlike Shopback, it works for purchases both online and in-store.
p.s – you can get a $20 bonus on Cash Rewards using this referral code.
Some not so quick ways to make money online
Blogging
In my opinion blogging is the best way to make money online.  Signing up to Siteground and starting a blog takes about 10 minutes and requires no tech skills.  Writing content for your blog will take longer.  I earn a full time income from running a number of blogs and I believe that pretty much anyone can start a blog.  The trick is to stick with it, and find a topic you are passionate about.   Here's a guide on how to make money from blogging.
Write a Book
Anyone can publish a book thanks to Amazon's Kindle Direct Publishing.  The hardest part is writing the actual book.  But once you've written something it can be a source of passive income for years to come.  Many of the books published aren't masterpieces or long works.  Simple guides, romantic fiction and non-fiction do really well.